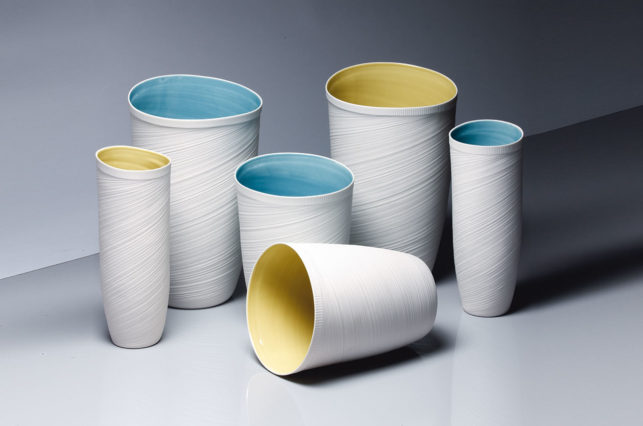 La Collezione di porcellane da tavola Papyrus racchiude l'obiettivo di raggiungere un punto di armonia tra la visione artistica, propria di un design personale, e la produzione industriale.
La serie è composta di tazze, piatti, vasi, ciotole, teiere e brocche; oggetti unici, ognuno con una propria distinta particolarità, prodotti tuttavia industrialmente.
Il tutto nasce da un rotolo di carta avvolto su di se e dal movimento che quest'azione genera. Il risultato è una collezione di valore, affascinante, che attrae con la sua deliberata imperfezione; un'unione tra due sistemi di lavorazione diversi, il fare dell'artigiano e la serialità industriale.
Il calore della mano e la qualità oggettiva coesistono senza contrapporsi in un prodotto finale che, da un lato, raccoglie la memoria del fare manuale e la rivive come un'impronta nelle irregolarità formali che lo caratterizzano; dall'altro, proponendosi come prodotto riproducibile a grande scala.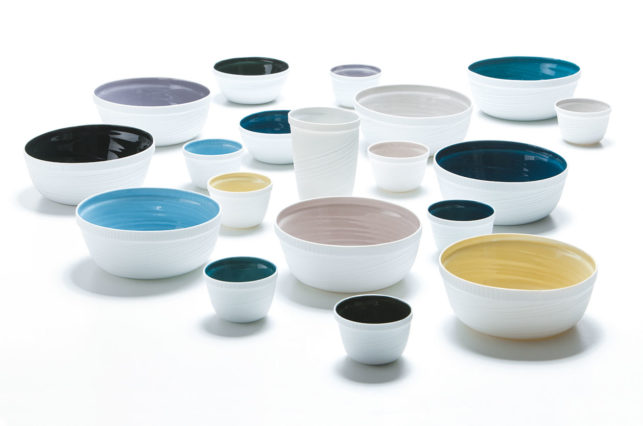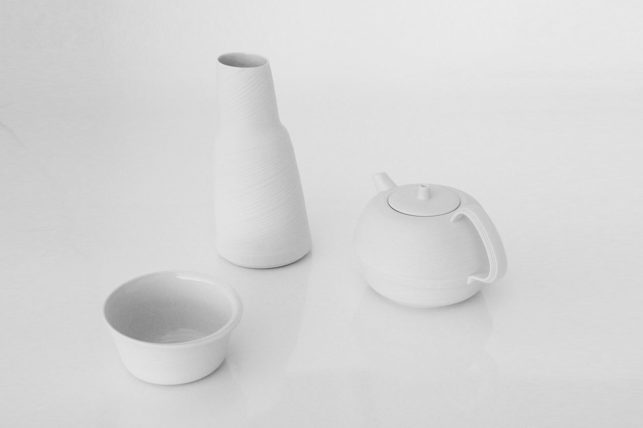 The Collection of Porcelain for the table Papyrus conveys the aim to achieve a balancing point between the artistic vision, typical of an individual design, and industrial production.
The collection of mugs, plates, bowls, vases, teapots and jugs consists of pieces, which although unique, can be produced industrially. It all began with a thick bundle of paper sheets that are rolled up and the rotary motion of this action. The result is a fascinating collection that impresses with its deliberate imperfection; a combination of two different producing systems, the artisanal methodology and the industrial standard.
The warmth of the hand and the objective quality coexist without contrasts in a final product, which, on one hand, brings to life the memory of the hand-made like an imprint through its characterizing irregularity; on the other, it presents itself as a mass-produced product.
PAPYRUS

Producer Rosenthal 2010.
Design: Vittorio Passaro

CREDITS

Special thanks to: Robert Suk, Daniele Passaro, Elisabeth Krenkler, Andrea Ossola, Legatoria Mecenate.
Photo: Rosenthal creative center, Studio Vittorio Passaro.