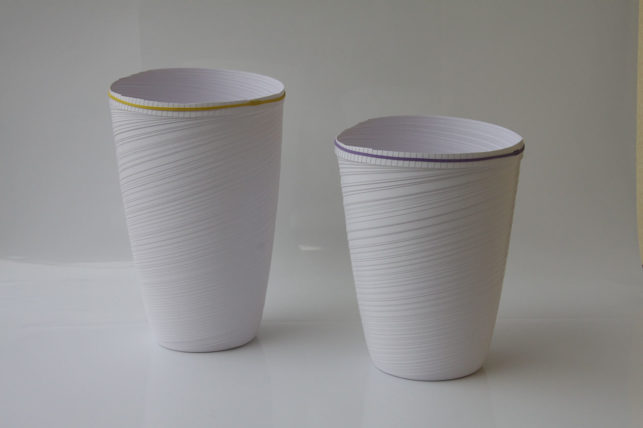 Le immagini dei modelli, realizzati esclusivamente in carta, che troviamo in questa sezione, sono disposte in un percorso che scorre a ritroso nel tempo, risalendo man mano al modello iniziale che ha ispirato e generato l'intera collezione.
È possibile notare come, in ogni singolo passaggio, la consapevolezza progettuale non nasce da un'idea scaturita a priori, ma è il risultato di un incontro tra mano e materia; un linguaggio fatto di gesti dove è la mano a rincorrere, nelle tensioni della carta, il disegno della figura.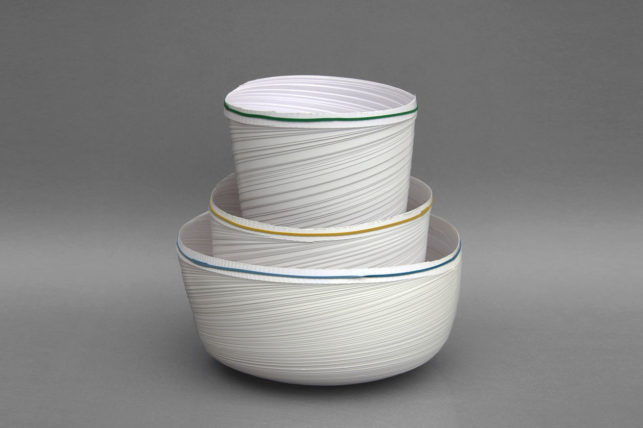 Dish development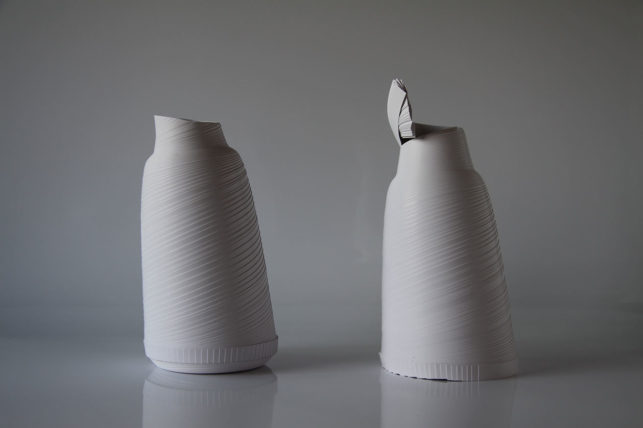 Jug development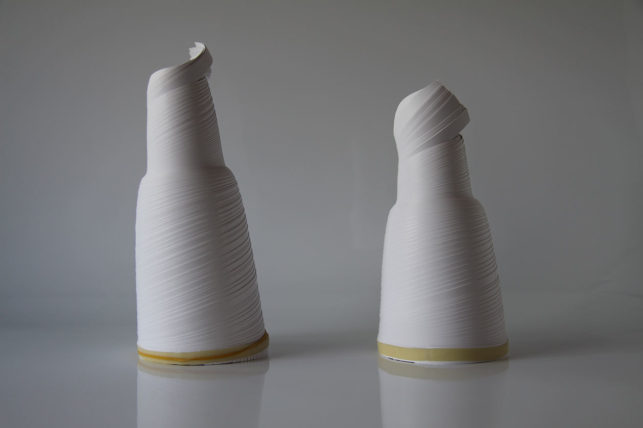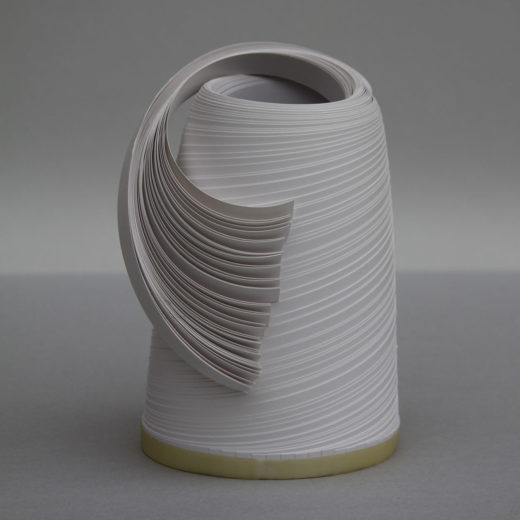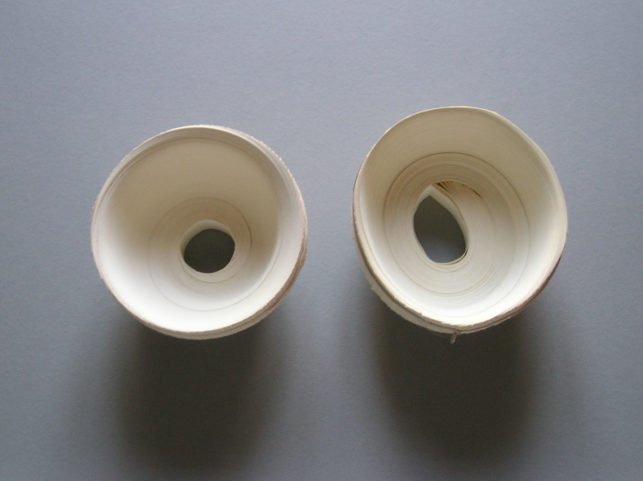 Cup & ball development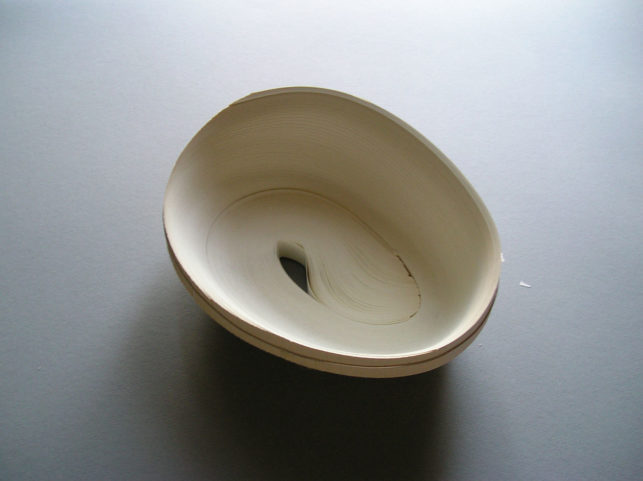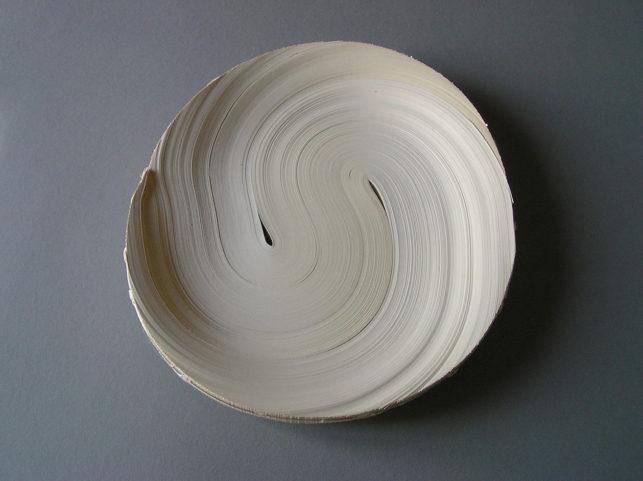 Plate development
Plate development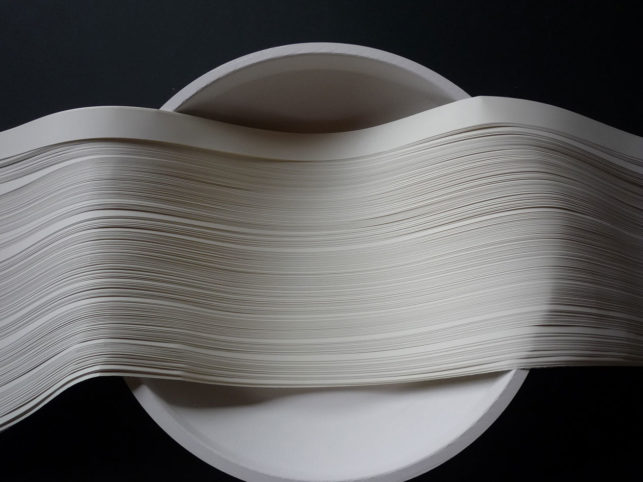 Plate development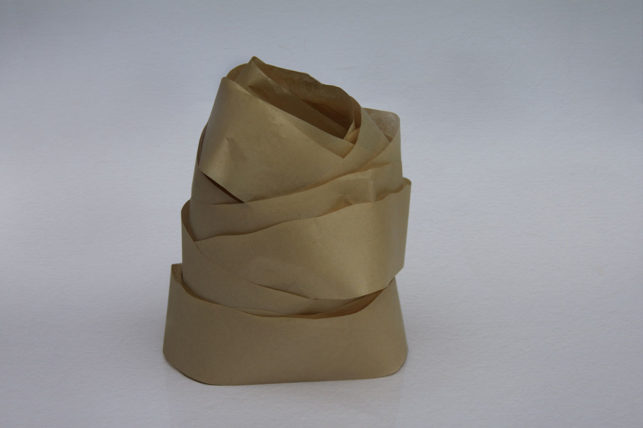 Evocative image vases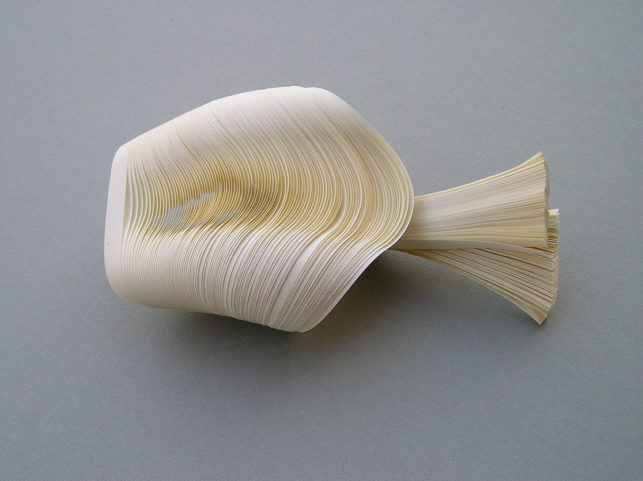 First model – evocative image
The pictures of the paper models in this section are arranged in a path that goes backwards to the first starting model, which has inspired and generated the entire collection.
In every single phase it is possible to see that the awareness of the project does not come from a preconceived idea but it is the result of an encounter between hand and matter; a language composed by gestures where the hand pursues the design of the shape through the paper tensions.
PAPYRUS PAPER MODELS
CREDITS
Photo: Studio Vittorio Passaro.